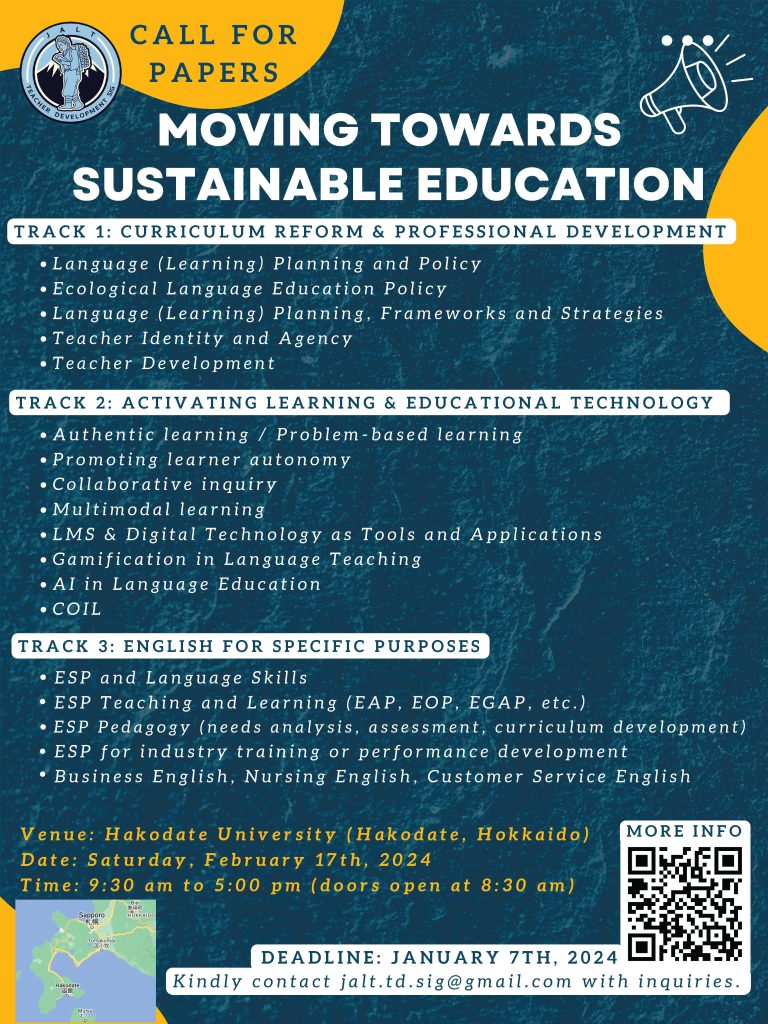 One of the Teacher Development SIG's first self-hosted face-to-face events in years will be held on February 17th, 2024 at Hakodate University!
We are accepting proposals from JALT and NON-JALT members who are interested in presenting about the topics listed below:
Track 1: Curriculum Reform & Professional Development
Track 2: Activating Learning & Educational Technology
Track 3: English for Specific Purposes
Other topics will be considered depending on the presentation theme. Presenters will be able to choose between a 25-minute or a 45-minute presentation.
Submit your proposal through this link: https://forms.gle/PfzjxShDVhTET2YFA
The proposal deadline is January 7, 2024.